Is a Mobility Scooter the Right Solution for You?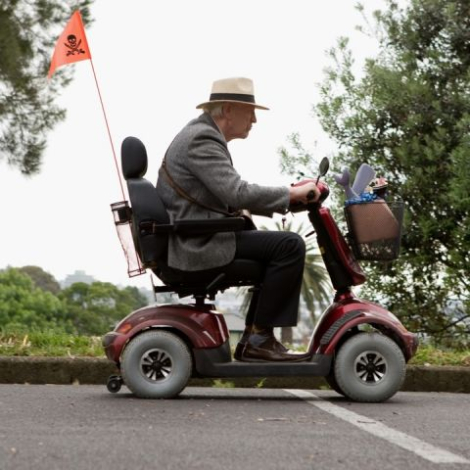 Have you had to stop driving due to changes in your health or confidence?
Maybe you have mobility challenges that make getting around your community difficult?
Mobility Scooters can be a very effective solution. HOWEVER, buying a mobility scooter may not be completely without its complications!
We have seen people who have thought a mobility scooter was the right solution for them, only to end up with it parked in the garage gathering dust because they didn't feel safe or have the skills, ability or confidence to drive it.
The Occupational Therapists at Thrive can help you make an informed decision about whether a mobility scooter is the right option for you.
We provide a simple, but expert assessment of the physical, cognitive and visual skills and abilities required to operate these devices. We help you test drive a mobility scooter in a safe environment, without the pressure to buy. And we give you professional guidance about whether this investment is going to benefit you based on sound understanding of your unique needs and situation.
Our Occupational Therapists are skilled in conducting mobility scooter assessments and if you need it; some training to ensure your safety and confidence in your own neighbourhood.
We also provide you with helpful advice about operating and caring for your mobility scooter based on NZTA guidelines.
Do you want to book a mobility scooter assessment or training session for yourself or someone you care about?